Automatic Perfume Dispenser with Remote in Pakistan
Automatic Perfume Dispenser with Remote in Pakistan
1. ABS Plastic
2. Wall mounted
3. Interval time: 5, 10, 15, 20, 25, 30 minutes
4.OEM
Wall Mounted Toilet Remote Control Perfume Dispenser
Description:


ABS Plastic


Wall mounted


Lock and key for burglar proof


For standard aroma can of 300ml(H*D=13.5*6.5CM)


Effective in room sizes up to 200m3


With remote control for setting interval time and work style.


spraying interval: 5, 10, 15, 20, 25, 30 minutes set by

remote control



2pcs size D alkaline batteries (not included)


3 adjustable work time limit:24 hour, day only and night only


Product Size: 9.5*9.8*24.6CM








24 Hour: work all days long
Day: work at light only
Night: work at dark only
11. Spray once, twice and three times each time for choice.
The choice: Airports, terminals, convention centers, hotels, clubs, recreation centers, buildings, hospitals, schools, families and public places.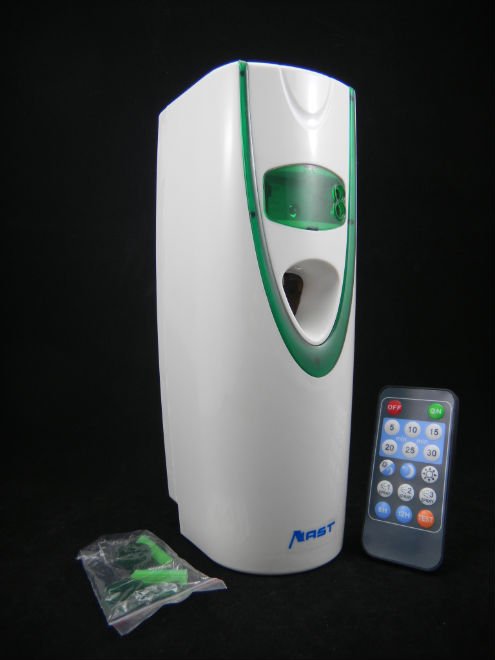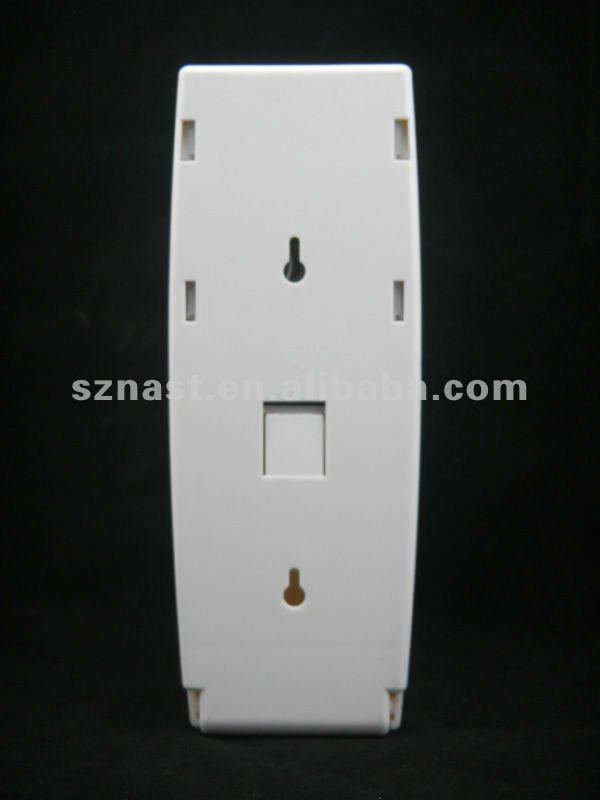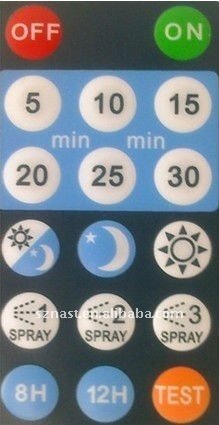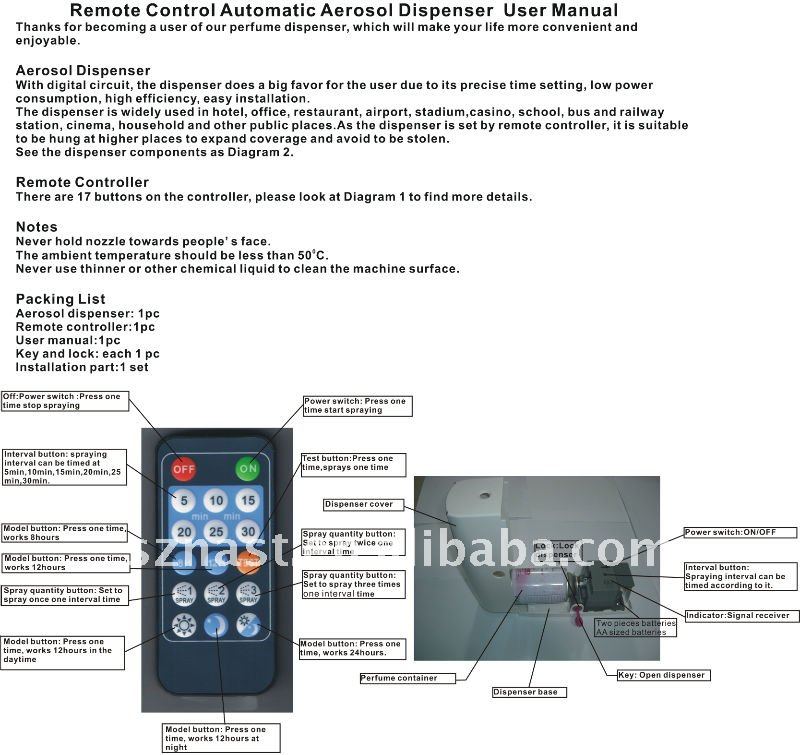 Function:
This automatic aerosol dispenser designed independently controlled by digital integrate circuit.
It can satisfy people aesthetic idea with its beautiful shape, convenient use and high quality, low power consumption, controlled by the switch on the front cover.
It is a kind of modern and essential living product for family, hotel, office or other public places with virtue of cleaning air, refreshing and deodorization when it works with aerosol.
Convenient to use: you can program the interval and the work time of spray according to the practical conditions by the remote controller.
Effective space: about 200m3 for one sprayer.
Kaya.pk offers a Automatic Perfume Dispenser with Remote price in Pakistan with free shipping in all the major cities of Pakistan, Automatic Perfume Dispenser with Remote Price in Karachi, Lahore, Islamabad, Sialkot, Faisalabad, Peshawar, Quetta, Multan, Rawalpindi Hyderabad, Azad Kashmir, Attock and many more cities.