3 Pcs LED Digital Tasbeeh in Pakistan
Finger counters Allah Misbaha prayer counters Islamic in Pakistan
Feature:
1. Brand new & high quality.
2. Small and compact design.
3. digit LCD screen display.
4. The circle round is adjustable.
5. Mechanically jumps by every press, quick reaction.
6. Reset button help to zero clearing.
7. It is universally used as a counter in the public place such as in the dock, the bus station, also in daily use for counting the number.
Specifications:
1 Counts range: 00000-99999.
2. Counter Speed: depend on human's reaction.
3. Dimensions: 3.5cm x 2.6cm x 1.3cm.
4. Color: as photo, assorted color, at random in shipping.
5. muslim finger ring tally counter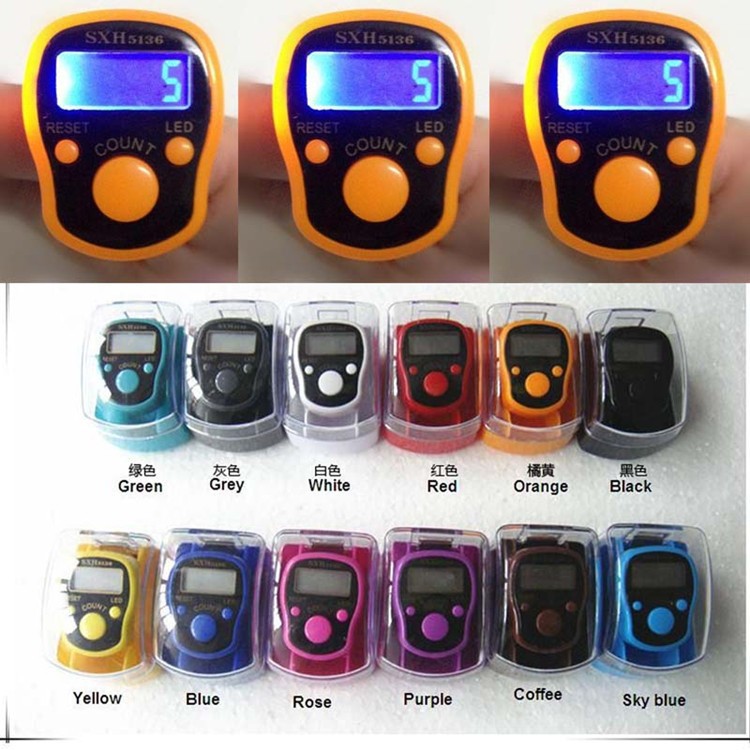 Digital Tasbeeh in Pakistan
LED Digital Tasbeeh in Pakistan
Tally Counter in Pakistan
Finger Counter in Pakistan
Number Tasbeeh in Pakistan
Digital Tasbih in Pakistan
You are looking now latest LED Digital Tasbeeh price in pakistan market 2014 including in all major cities of Pakistan,LED Digital Tasbeeh Price in Karachi, LED Digital Tasbeeh price in Lahore ,LED Digital Tasbeeh in Islamabad, Sialkot, Faisalabad, Peshawar, Quetta, Multan, Rawalpindi and many more cities.